Have you seen people answering the next moment you try to talk to them about something over oDC, usually with something like "I'm not on my computer right now." and wondered how they did this little trick?
Please leave a message after the beep
It's really not something extraordinary, oDC allows you to set an Auto-Away Message to send back for anyone that wants to talk to you, basically to let them know you're not around and eventually leave a message.
In order to activate this feature you must first go to the
Settings
panel. Either use the shortcut
Ctrl-E
or use the menu:
File -> Settings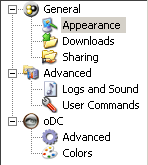 There, under
General -> Appearance
tab you will see a big white box where you can write your personalized away message: "Default away message".

When you are done with this, Go to the
Advanced
tab and check the "Auto-away on minimize (and back on restore)". This way, the auto-away message will pop up if you have the program minimized. I'm not sure, but the message might work even if you don't check this and are inactive for a long period of time, but I've never tried it myself.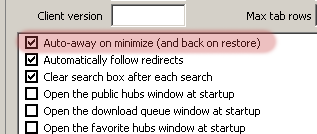 Just minimize the program and everyone will be happy to see your message and eventually leave you a message back to see when you come back.
If you have problems installing or with basic configurations, check out this article as well:
http://bubble.ro/oDC_Installation_and_Basic_Configuration.htm
Posted by: Indy on March 29, 2006 at 16:28.